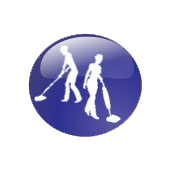 Regular daily cleaning of buildings

Cleaning after reconstruction and painting works

General cleaning

Washing windows and shop windows

Construction and painting works

Maintenance of exterior areas - maintenance driveways

Maintenance of parks and green

Clearing out ofbasements, yards and lofts, incl. removal

Removal of debris

Service and plumbing works

Disinfection & Extermination [disposal mites, bedbugs and other domestic pests]

Winter cleaning - removing of snow from roofs, driveways and parking areas

Consulting:
Consulting and problem solving in the field of cleaning & hygiene of facilitiy programs- both large and small areas - we offer assembly cleaning and hygiene plans

Specialized solutions to customer problems and requests - we taking care and clean of stone, marble etc. and select the most appropriate testing of chemicals
DO NOT HESITATE TO CONTACT US WITH A PROBLEM. WE WILL PROCESSE THE DRAFT RESOLUTION AND AFTER YOUR SELECTION, WE WILL OFFER A SUITED SERVICES AND CONCLUSION AND AT LAST WE OFFER THE IMPLEMENTATION.